Welcome to Zac Okunoren Healthcare Foundation Site!
Our Vision
To have good standard of healthcare for our people especially at Primary Healthcare levels.
Main Objectives
*Support local and state governments' effort towards providing good healthcare for our people.
*Improve care given to women and children with the aim of reducing mortality and morbidity rates.
*Provide available medical equipments and consumables.
*Promote healthy lifestyles through public education and awareness programmes.
 The Foundation's 7th anniversary update!
We remain extremely grateful to God and all the good people who have and are still supporting The Foundation.
The Foundation continues to support state and local government in providing better healthcare for everyone. Many lives have been touched.
Awoyaya Primary Health Centre 1 (PHC1) as we know has been replaced by a new structure with paved grounds.
We have been looking forward to this new development and therefore congratulate Ibeju-Lekki local government for heeding to the pressure and demand for a bigger and modern primary health centre. Our people will now be able to receive better care in a more conducive healthcare facility.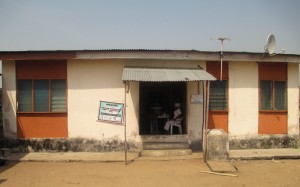 Old  Primary Health Centre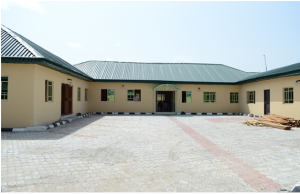 New Primary Health Centre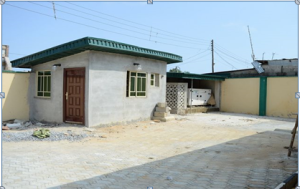 Security Post with generator to the rear
It is however regrettable that the staff apartment donated by the Foundation was pulled down with the assurance that it will be replaced with a bigger one. This assurance is now uncertain.
Lack of an apartment for midwives on-call will make it difficult to safely provide a 24hr service for the communities because most of the nursing staff live far away.
Representatives of the Foundation visited the new centre on Thursday 14th April for general assessment and to identify areas where support can be offered.
The health centre is fully fenced in with ample parking space and security post
In addition to the large reception, there is a covered external sitting area that will be used as overflow for the overwhelming attendance.
The new facility has a large reception, two consulting rooms, 2 beds labour room and a delivery room. The PHC also has en-suite postnatal room for 4 beds, a pharmacy, laboratory and records office.
Annexed to the main structure are two one bed apartments for the resident doctor and nursing officer.
Externally are outpatient toilets, a borehole for constant water supply and a diesel generator.
We were reliably informed that the Local government is presently unable to provide basic hospital furniture. This creates delay in health service fully in the new centre since completion in December, 2015.
We therefore pledged the Foundation's support to provide essential hospital furniture required with the hope that the local government will use the limited resources for other basic requirements so as to commence safe healthcare service in the new PHC as soon as possible.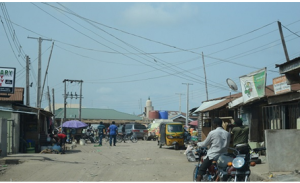 Transit view of Awoyaya community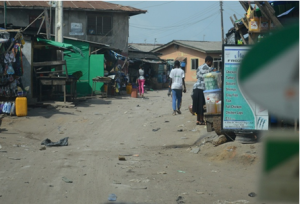 Transit view of community
Acknowledgement
The acting chairman and key staff of Ibeju-lekki local government visited PHC1to formally receive the hospital furniture donated by the Foundation prior to the commissioning ceremony. He thanked the Foundation for the generous donation and expressed that it came when most needed.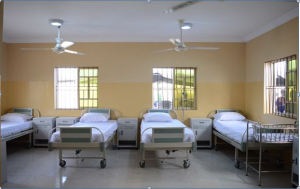 Postnatal room with furniture donated by The Foundation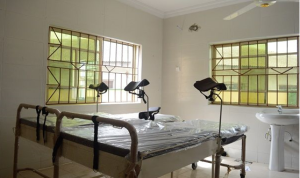 Two delivery beds donated by The Foundation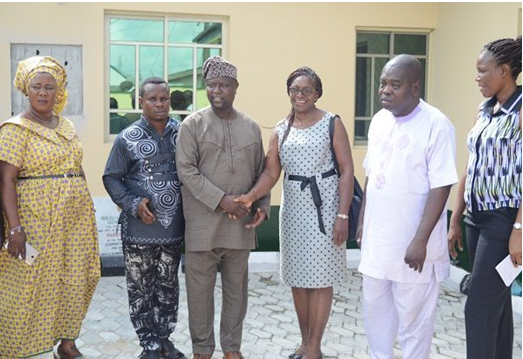 Acting chairman, Ibeju-Lekki  LG expressing appreciation to Foundation's chairman
Commissioning Ceremony
The new Awoyaya primary centre was commissioned by the representative of Lagos state governor on 19th May, 2016.
The communities were represented by Chiefs, appointees and gaily dressed women from the Ibeju-Lekki local government. We were all entertained by drummers, comedians and women dance group.
During his speech, the governor's representative acknowledged and thanked Zac Okunoren healthcare foundation for the significant contribution towards good healthcare for people in the local government.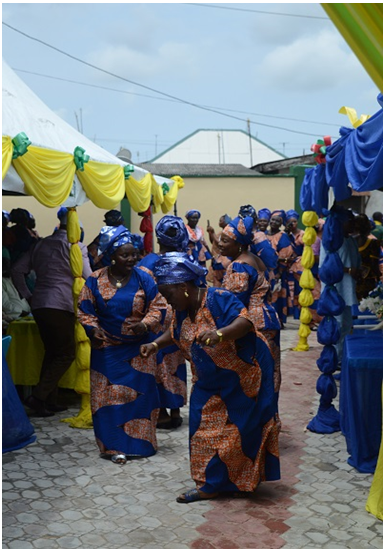 Women group entertaining guests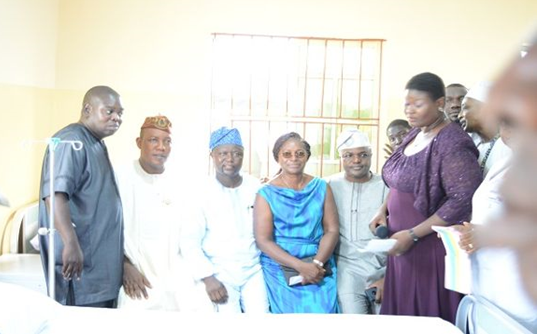 Lagos state and local government reps with Foundation's chairman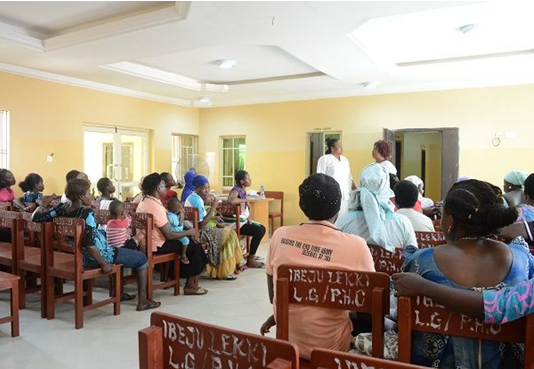 New reception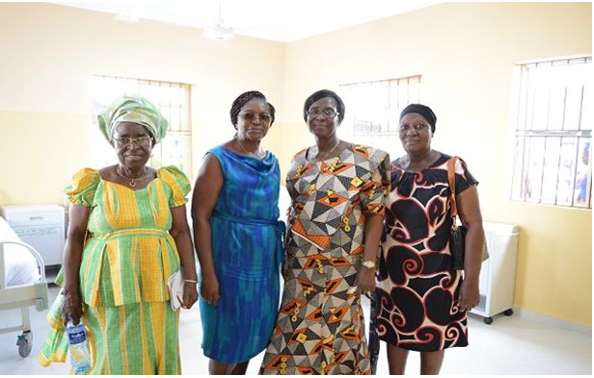 Zac's supporters
The Foundation's new recipient.
The Foundation extended its charitable causes to Lagos Island Maternity Hospital recently.
I had cause to visit the labour ward of the hospital recently and felt that the women could be made more comfortable whilst in labour.
This issue was raised and discussed at meetings held with the chief medical director and matron. To promote comfort for our women during labour, the Foundation pledged to support the hospital by providing bed sheets, pillowcases and pillows for the 10 bed in labour ward.
For cost effectiveness, the fabric for the beddings were purchased and made locally, saving the Foundation at least 45% of what would have been paid out.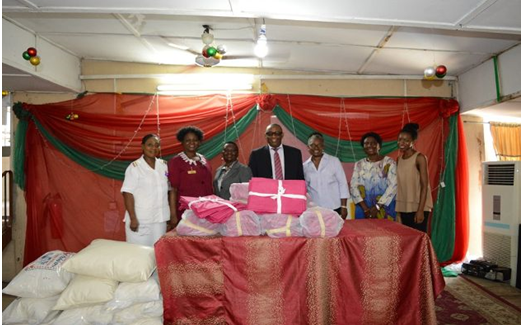 I am happy to report that 100 bedsheets,100 pillowcases and 10 pillows were presented to heads of Lagos Island Maternity Hospital on Tuesday, 19th April 2016 at an informal ceremony.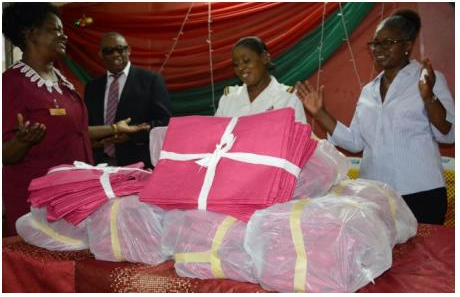 Left –right: Chief matron, Head of nursing, Head of administration, Medical director and trustees of the Foundation.
Thanking God the blessings.
The Foundation is immensely grateful to the few but regular donors who continue to believe in our passion and also make a great difference to humanity.
Why not join us to give and make a difference to the lives of others!